Themes, Vision and Activities                                                                       
Youth groups mean sun and fun! Which teen doesn't love getting away with friends to pal around at a camp ground such as swimming, roasting marshmallows, and having fun.
If you're a Christian Youth, it's exciting to plan a fun-filled Christian fellowship that provides loads of fun, but also fosters spiritual growth! This can be achieved by building up friendship and taking part in programs such as Volunteer activities in Prayer Meeting, Annual Meetings, Camps, Retreats, Social Get-together and Athletic meets that keep deepening a relationship with God. The Team started 'Youth in Church' Fellowship in the year 2015 as it is following in the name of Jesus Christ and "YOU WILL BE SAVED."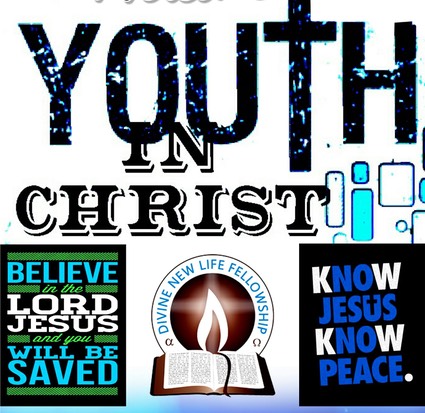 Message for the Year 2019
We want to focus on a Christian 'Youth in Christ' so that the teenagers will be excited.
Dare To Prepare Your Heart
Emphasis will be on inspiring and challenging the youth to prepare their hearts to serve God and serve people. Matthew 13: 3-9, 18-23; Luke 8:5-15; Mark 4:3-20, teach the youth how their hearts are like soil and in order for soil to grow fruit, it must be prepared. These lessons can be on the importance of cultivating the heart with the Word of God and watering it with faith in order to produce the fruits of the Spirit. Being spirit filled beings brings in great rewards.
Maximum Strength For God
How important it is to exercise physically and spiritually to live up to the potential that God has put in each person!. Take time to have lessons on how to eat healthily and exercise regularly, but also have lessons on how to strengthen the spirit through reading the Word, praying, and serving others. Being unwanted is the worst disease a human being can ever experience. Let us convince others that they are wanted, cared and loved. By lightening up the spirit in others we can lighten our own tasks and feel contented.
Fruit of the Spirit
Focus on Galatians 5:22-23: "But the fruit of the Spirit is love, joy, peace, forbearance, kindness, goodness, faithfulness, gentleness and self-control." What you can do is take each fruit and teach a lesson on ways to increase that fruit in life. You can have "Fruit Days" in which one fruit is focused on different days. For example, Sunday could be deemed "Love Day" and activities and lessons would centre around loving God and loving others. Monday could be deemed "Patience Day" and activities and lessons could pertain to the importance of exercising patience each day. By doing so, many arguments and strife in our lives can be avoided.
Do Something
Different people can do different things to make a difference in the world. The emphasis is on actually walking the walk instead of just talking the talk. You can have lessons on the importance of serving God by serving others. You may consider doing random acts of kindness for the local community all year round instead of celebrating Jesus just at season. We can teach how to celebrate God's love and life every day, if there is an opportunity, and share that love in service and gifts to others. Also, the importance of not only giving to those they love, but also to the poor and needy locally and globally. Together, we can make the world a better place to live in. Won't you be there with us?
Hope you will be useful and will be with us around the world of Gospel
Contact us for more details
We meet every 3rd Thursday of the month
Time: 8:00 PM to 9:30 PM
Mr. Sebastian K Varkey
Team President
Mob: 77103350
Mr. Shaji Mathew
Team Co-ordinator
Mob: 33584911
Mr. Phile P Ponnachen
Team Co-ordinator
Mob: 30861381